Wearable robotics.

An online interactive installation.
An online, interactive event where you control a live performer.
Project XO is an interactive dance installation devised by New Movement Collective that invites audiences to discover, create and play. In this experimental event, especially designed for our audiences online, NMC explores themes of control, agency and empathy. Using cutting edge wearable technology, Project XO is 3-way live interaction between remote participants, performers and technology. 
Audiences can engage with our interactive experience by navigating the exoskeleton suit and interacting with live performers from home. The participant experience is at the core of our concept, giving them a sense of play and responsibility. Project XO offers an alternative way of engaging with dance and robotics where members of the public can book a ticket for a time slot to actively engage with the experience online or join us to watch the event.
This is a unique proposition that challenges how audiences can interact with dance remotely and digitally, enabling us to stay connected regardless of geography.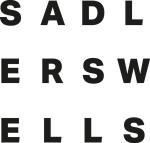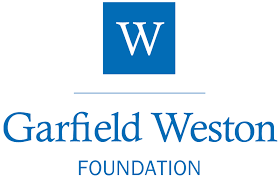 You can take part as a participant controlling the robotic suit or as an audience member by watching the interaction online.
Participants must be aged 16+
Project XO Remote is made possible with funds from the Foyle Foundation, Arts Council England Culture Recovery Fund and is presented with support from Stone Nest.
Project XO was originally commissioned by Sadler's Wells Theatre and funded by the Arts Council England, Garfield Weston Foundation, Polish Cultural Institute and NMC Commissioning Circle with co-commission funds from South East Dance. Project XO has been developed with support for design and building from the Middlesex University and further support from Stone Nest, Bartlett's Interactive Architecture Lab, Trinity Laban Conservatoire of Music and Dance, English National Ballet and artsdepot. Initial research for Project XO was supported by the Jerwood Choreographic Research Project, Studio Wayne McGregor through the FreeSpace programme and the Open Lab at Barbican/Guildhall.
Project XO is produced by New Movement Collective and devised by the company in collaboration with creative technologists Jon Rowe, Simon Haenggi, Kai Lab and Fenyce Workspace.
Choreography and performance: New Movement Collective
Music: Project XO Remote: Olga Wojciechowska — electronic music and sound design. Trailer music: Högni Egilsson, Courtesy of Erased Tapes
Producer: Malgorzata Dzierzon
Photography and Trailer: Laurent Liotardo and Joe Walkling
Graphic Design: Joe Walkling
Marketing Manager: Lucy White
PR officer: Robert James
Administrator: Emi Del Bene